The factor: The technological REvolution of XBW
Whatever technology is best suited to your product,
with the factor
it will always be under control and charged in the shortest time possible.
We have studied and applied the best technologies
to our lithium-ion batteries, unceasingly.

That is why today we know that there is no one size fits all,but to each product there is a lithium-ion battery.
The one with the factor
Choose the revolution most suited to your product

More energy for your product,
50% charge in 1h,
and over 2,000 cycles

For anyone with an innovative product,
50% charge in 30 mins,
and over 4,000 cycles

ULTRA FAST Charge
REVOLUTION
For anyone with no time to lose,
50% charge in 15 mins,
over 6,000 cycles
There is not just one type of lithium-ion battery, but rather many different kinds that differ in terms of their chosen construction materials.
The element that these different batteries share is the lithium ion, which carries the electric charge (Li+). Lithium is the element with the greatest negative potential and so, by pairing it with another element, we can achieve a high potential difference that is directly proportional to the energy of a cell. Lithium is an alkaline metal, the third element on the periodic table, with a low atomic weight and substantial reactivity, characteristics that make it extremely attractive for use in storage batteries.
On average, a lithium-ion battery generates 3V compared to the 2.1V of a lead-acid battery and 1.5V of zinc-carbon battery.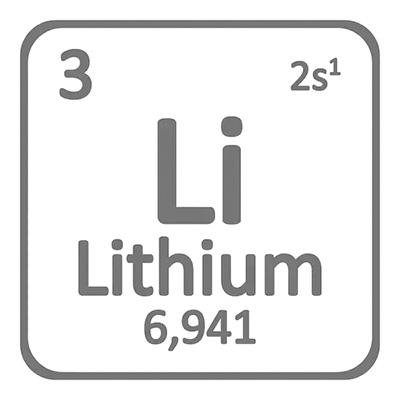 THE VARIOUS TYPES OF LITHIUM
Thanks to the experience and expertise we have acquired over many years, we're no longer stopping at just one lithium-ion cell technology, like our competitors, but we are offering our clients all kinds of lithium-ion batteries available.
Your product will get the best possible solution.
Always.
This is XBW's real REVOLUTION!
Research. Customization. Cutting-edge.
Nanotech TECHNOLOGY (NMC+LiFeP04+LTO)
Hybrid technology for automotive, defence and aerospace applications.
This type of cell incorporates the advantages offered by NMC, LFP and LTO technologies in a single product.
The elevated power available and the safety features mean that NANO cells are perfect for extreme operating conditions.
THE REVOLUTION OF YOUR PRODUCT
While lead-acid batteries make it impossible to achieve the results you need, XBW batteries with Technology & Lithium solve your problem:
LEAD-ACID BATTERY
WEIGHT AND VOLUME FROM 2 TO 5 times GREATER

WATER CONSUMPTION fill up every 10 cycles

YES THERE ARE FUMES WHEN CHARGING/DISCHARGING

Partial charges and discharges DAMAGE THE BATTERY

CHARGING TIMES 2-10 times LONGER

DEPTH OF DISCHARGE: 60-70%

CYCLE LIFE SPAN up to 1,000

$/kWh COST 3 times GREATER ($0.70)

$/kWh Cost is 3 times greater (AGM-GEL $0.70)
XBW LITHIUM BATTERY
WEIGHT AND VOLUME from 2.5 to 5 times less

HERMETIC NO WATER CONSUMPTION

NO FUMES WHEN CHARGING/DISCHARGING

CHARGING TIMES 2-10 times less

QUICK CHARGING completed in just 1 hour

DEPTH OF DISCHARGE up to 96% of the total

CYCLE LIFE SPAN over 3,000 up to 10,000

WASTED ENERGY: WITH HIGH CURRENTS +50%

$/kWh COST 3 times LESS ($0.20)
Advantages of XBW batteries
for the market
• 4 different types of lithium cells. To tailor the solution to you. Really.
• ULTRA-FAST CHARGING. When you need performance, WE can guarantee it.
• 100% XBW project. We know, test and develop every detail of the products we supply. This is impossible for dealers selling the technology of others.
• Continuous battery cell balancing algorithm. We won't leave you at a standstill. Ever.
• Optimised electronic architecture. We meet your demands.
• Over 12,000 BMS in action. No one can guarantee the same reliability.
• Remote control. It doesn't depend on others, everything is under your control.
EVERYTHING THERE IS TO KNOW
REQUEST A FREE CONSULTATION
Contact a member of our staff to get a custom solution that meets your needs.